**New for 2023 – MX Practice and woods riding on Saturday, Race on Sunday!
Any rider new to racing,  sign up to practice on Saturday and to race on Sunday (or sign up for two race classes on Sunday)
New Hartford Racing will buy your first year AMA membership card for you!
(never held an AMA card before and never raced)*
Call New Hartford Racing
at 319-885-NHMX (6469) or email us today!

The American Motorcyclists Association has been protecting the rights of motorcyclists since 1924. All of our races are sanctioned with the AMA. Participants must be AMA Members. Membership can be purchased at the track or use the join AMA button.
AMA Membership
American Motorcyclist Magazine
More than 1,200 AMA clubs
Roadside Assistance
Members-only discounts
**Single Day Pass $20.00**w/o member benefits available
Join AMA
Subtitle
Fun for all ages
Some description text for this item
The club behind New Hartford Racing is Rambling Wheels Motorcycle Club. The members of RWMC do all the work of preparing and holding the races. The Rambling Wheels Motorcycle Club was established and chartered with the AMA in 1955. The motocross track is over 1 mile in length. It is wide and safe for all ages and skill levels.
The design is changed on a regular basis to keep it fresh for our racers.
Novices as well as experts all ride the same course.
Participants range from age 4 to over 50. Our soil is best described as loamy.
We have a watering system to provide moisture. If it rains, we can still run when other tracks can't. Our track can take a lot of water and we have the equipment required to prep the track for such conditions.
We provide free primitive camping on race weekends and the club runs a concession stand providing breakfast and lunch.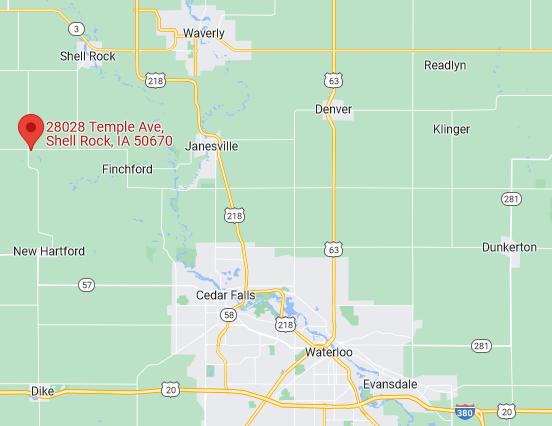 Located 5 miles North of New Hartford, Iowa on County Blacktop T55. 
28028 Temple Ave. Shell Rock, IA 50670
New Hartford Racing welcomes you to come ride with us.
Thank you to Our Sponsors
Subtitle
get in touch
Some description text for this item